Faucet Repair in Doylestown, Pennsylvania
Do your Doylestown Faucets need Repair, Replacement, or Installation? We have been offering efficient and affordable services since 2015, and we are happy to drive to any neighborhood in Doylestown to fix or install faucets. Call (610) 806-5047 today to find out why so many people rely on us for faucets in Doylestown, Pennsylvania!
---
Call for a FREE Quote
---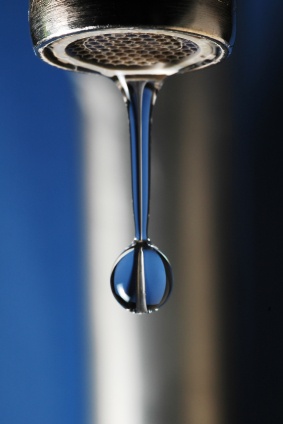 S&R Plumbing Can Help Anyone Needing Faucet Repair in Doylestown, Pennsylvania!
At S&R Plumbing, we have a proud history of servicing faucets in Doylestown, Pennsylvania since 2015, and we have no plans of stopping. With our all-day availability, knowledgeable staff, and fast service, it's easy to see why we're the first name in Doylestown faucets!
We Take Care of Any Doylestown Faucet Issue
Do you just need to touch up your shutoff valve to prevent leaks? Or would you rather install a disc-style faucet to make leaks a thing of the past? Whether it's repair or installation, we do everything related to faucets in Doylestown. With our busy Doylestown lives, we can't afford to be without working faucets. This is why you can call us at (610) 806-5047, any time of day! With all the years we've been in business, we can always tell what's wrong with faucets in Doylestown. We've spent a lot of time learning our trade throughout Doylestown, so it doesn't take us long to determine if your problem is in the valves, knobs, or pipes behind the faucet.
Why Call S&R Plumbing for Your Doylestown Faucet Repair?
We provide speedy service to all faucets in Doylestown. If you've got a leak in your faucet, you could be wasting hundreds of gallons of water every month. Every second matters! This is why we pride ourselves on getting the job done as soon as possible. All of our services are completed affordably and with attention to detail, so give us a call at (610) 806-5047 so we can get started on your faucet repair in Doylestown as soon as possible!
---
Call for FREE Faucet Repair Quote
---
WHAT CUSTOMERS ARE SAYING:
5★★★★★ - "Dear Mr. Scavello,
I am writing this letter as a testament to the many ways your company helped my family in the aftermath of a hurricane. Hurricane Sandy left my family without a summer home. In its place sat a tilting structure, with mud and debris filling spaces we laughed in for over ten years. We worked multiple jobs to afford the house, and in one day, it was destroyed. The stress of not knowing what to do or where to turn was overwhelming. Then, I had the good fortune to call on your company. I cannot express my gratitude in simple words. You provided the utmost professionalism, kindness, and practical solutions to minimize the impact this disaster had on not only our property but on our emotional stress as well. I wanted to write this letter, hoping it will help others to know who to turn to in a time of need. Your thorough knowledge of the restoration business allowed us to maximize our insurance claim, taking away stress, and much of the worry we faced. I found it amazing that you returned to our property on multiple occasions, over two hours from your own home, to meet with structural engineers, insurance adjusters, and code enforcement people. The amount of time, away from your own family, to help mine was beyond anything anticipated. I am so thankful for your ability to point out damages, previously missed by not only insurance adjusters, but engineers as well. People should understand what a benefit it is having you as ally, not just a professional on the scene, to help restore property after a disaster. It was beyond anything I could have hoped for, and I will always appreciate your efforts. You are not just a professional with the utmost competency in the field, you're a kind person. I cannot thank you enough and will happily serve as a reference for you. Thanks for everything! I hope the wild squirrel you encountered (which almost attacked you) doesn't give you nightmares! Your good humor made us laugh when we needed it the most."

Kathryn P., Water Damage Restoration in Collegeville, PA

2020-03-09